• Curriculum Vitae (CV)
• Major web solutions
• Web design projects
• Software solutions




• C# (Microsoft .NET)
• JAVA
• Dynamic HTML
• PHP & MySQL
• ASP.NET - C# & VB.NET
• Perl & CGI
• C | C++
• Vector Markup Language
• SMIL
• Assembler
• Databases
• Wap Development
• Web site promotion
• Web Marketing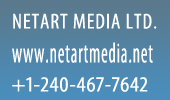 Anton Zamov - One of the best European web developers with more than 6 years of active professional experience in the development of web applications and solutions
Anton Zamov is one of the best European web developers. He is the author of a lot of high quality web products like e-commerce solutions, content management systems, complex bioinformatics solutions and many others. The aim of this page is to present some of the most popular web solutions created by Anton Zamov.

Latest websites created with WebSiteAdmin
| | |
| --- | --- |
| | In the last several months I've done a lot of different websites using WebSiteAdmin. One of the most important advantages when working with WebSiteAdmin is that it gives the possibility to extend the application by adding new modules and create custom complex websites like for example a job portal. I like WebSiteAdmin because it's reliable and allows me to work fast that's why I use it every day for new websites. You may find below some of the latest websites I've done with WebSiteAdmin. |
www.getcar.biz

An advanced car portal for selling used cars with possibility for the users to sign up and manage their ads. There also dealers (providing the dealers some useful functionality to work with multiple job ads) and affiliates functionality (they have the possibility to earn a percentage from the services sold to visitors who came from their links).
www.findjob.biz

This is a very powerful job portal, based on WebSiteAdmin, with various functionalities for the job seekers (manage CVs etc.) and employers (post job ads and many others) and the administrators (to monitor and manage the whole system). Don't hesitate to contact me if you are interested in launching a website offering such or similar services in your area.
www.netartmedia.net

Full corporate website with multiple pages containing information and presentation of the NetArt Media products and services. The website has a standard multilevel WebSiteAdmin menu in which a combination of images and a markup is used.
www.putlinks.com

A website built with the Standard edition having information for search engines optimization and how to increase the Google page ranks of the websites. Don't hesitate to visit the website if you currently are looking to increase the rank of your page in Google and make it appear on a better position.


www.modellprojekt.com

Simple website available only in German language created with the Standard edition of WebSiteAdmin. The website shows one of the main advantages of WebSiteAdmin - the easiness to support a website even with no web development knowledge at all.
www.buygreatdomain.com

An advanced system allowing the users to post for free their domain names for sale and manage them after. The idea of buygreatdomain.com is to be the only absolutely free website providing various functionalities in order to help the visitors sell the domain names they own. If you currently have a domain for sale, feel free to list it on this website.
www.isellwebsite.com

This website is an excellent example how the Developer edition could be combined with free php scripts written by other developers downloaded from internet. In this project I only did the integration of the scripts with the WebSiteAdmin system. The website is free and it provides the functionality to sign up and list a website for sale.
www.phillycar.com

The most popular car portal in Pennsylvania (US) operating in the Philadelphia area giving the possibility to the users to post their car for sale for unbeatable price.



iBoutique v3.0 - Putting the internet to work for your business
iBoutique v3.0 is an improved version of the previous versions of the iBoutique e-commerce solution written in PHP&MySQL. Today iBoutique v3.0 is a complete and one of the best e-commerce systems for selling goods in internet coming standard with a powerful back office application, giving the administrator of the web site full control over the online catalogue and the web site content, a lot of security features, custom web design, credit card validating utilities and many other features like mailing lists, contact information processing etc.

Read more about iBoutique v3.0

http://www.ksbigtall.com - example of a running e-commerce web site using iBoutique 3.0 (the e-commerce web site of K's BIG&TALL - US Company from Pennsylvania selling clothes)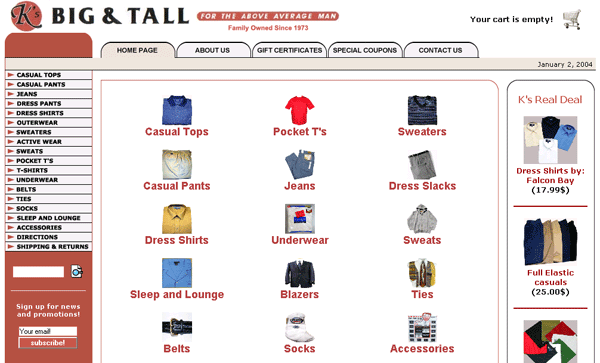 Web Site Manager v1.1 - The ultimate tool for managing and supporting web sites
With its WYSIWYG interface, it has never been easier to create or modify existing web pages. Don't spend more money to web agencies when you need changes to the content of your web site, gain time and money with the this new, one of the most advanced web products worldwide.

Read more about Web Site Manager v1.1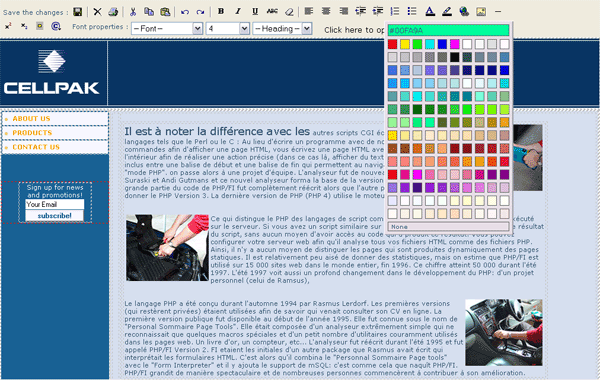 Thesaurus tool - Web application with Windows look and feel interface?
Yes, it's possible!
Created by Anton Zamov at MetaGen Bulgaria, this tool is based on the DHTML Windows library "ZXWin 1.0" developed by Anton Zamov.
The library allows the programmers to create web applications with DHTML Windows look and feel interfaces. If you are interested in this library or the creation of new DHTML server side web application, don't hesitate to contact me.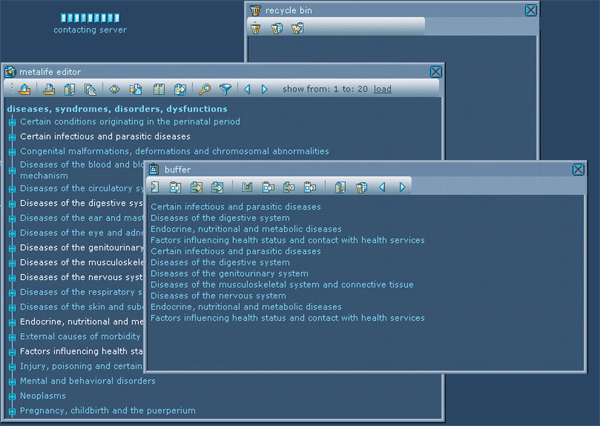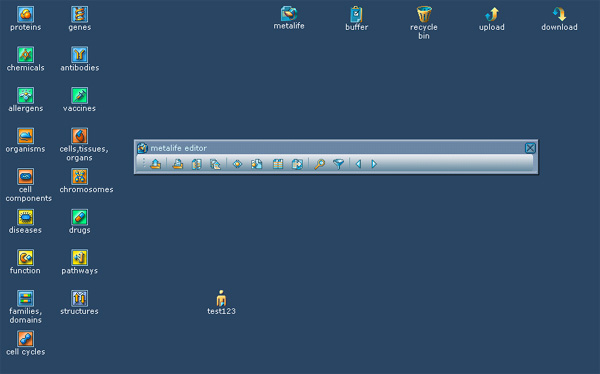 I've created at MetaGen Bulgaria this ASP.NET web application, for analyzing information between interacting proteins in the summer of '2003.



This application was initially created by a team of web developers at MetaGen Bulgaria. Since the summer of '2003 I work on the support of the application and I've added many new pages as this one sown below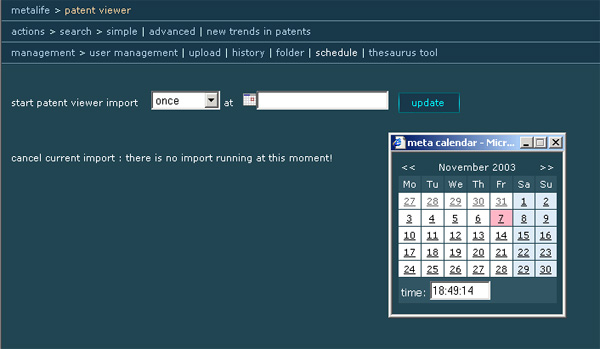 I've created this application at MetaGen in December '2003. Expect soon more information about the product

iBoutique.NET - ASP.NET e-commerce web solution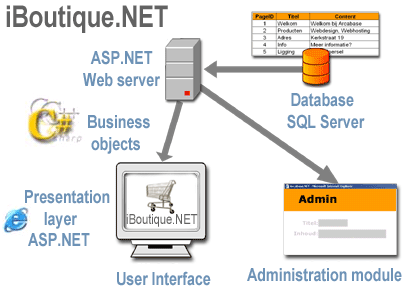 iBoutique.NET is platform for selling products and services. The features of this web solution make it one the best e-commerce systems worldwide. Created with the most modern technology for development of web applications, ASP.NET of Microsoft, iBoutique.NET take advantage of the best features which this technology offers to secure and to assure the reliable working of this application in Internet. In difference with the other e-commerce solutions, iBoutque.NET is known by:
- its extremely reliable system for security, protecting the "critical" resources of the application like the information for the users, information for the transactions, the payments and others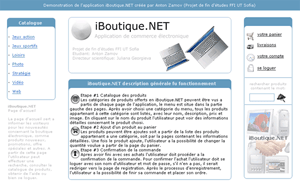 - a complex and reliable system for validating the ingoing information (posted by the users), and a system for credit card validation in which are implemented the best existing algorithms today for credit card number validation
- administration module allowing reliable maintenance and control of the user interface and the information for the products, users, deliveries and others via user-friendly and intuitive web interface
- possibility to change with ease the appearance of the user interface in order to respond to different business needs and goals
- delivery module, which allows the users to track the products they have bought and to receive information from the delivery service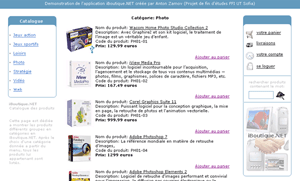 This solution is very suitable if you currently search for a system which will allow you to sell products and services via Internet or just a good e-commerce solution for educational purposes. The solution can also serve as a base for developers and software companies which want to take advantage of the integrality or some parts of the high quality source code of the application to integrate it or build more sophisticated e-commerce web solutions. For more information please contact me.

start demo (user interface)>>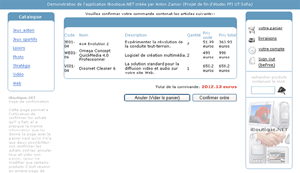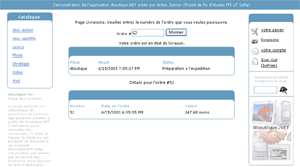 start demo (Back Office application)>>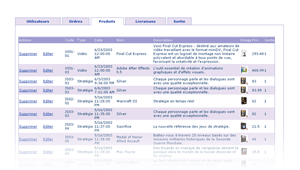 Genome Viewer - The most powerful tool for genetic visualizations
The Genome Viewer, created by Anton Zamov at MetaGen Bulgaria, is the most powerful web solution for displaying genetic information. It combines high quality vector graphics (rendered with VML- Vector Markup Language) and the latest technologies for web development, (ASP.NET for accessing and sending genomic data to the client, and DHTML to control and load asynchronously XML data).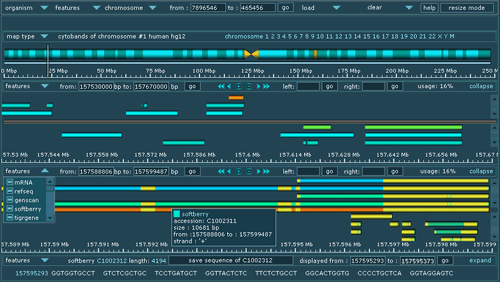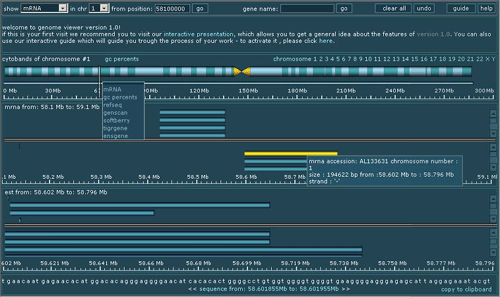 Java 3d Molecule Viewer v2.0 - Solution to display 3d structures in Internet


The 3d molecule viewer, created by Anton Zamov, is java applet which uses .pdb file-s describing particular protein structure to present the structure in 3d format online. DEMO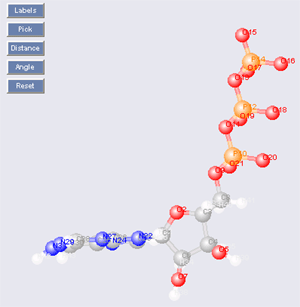 WAP e-commerce system created by Anton Zamov for S-concept, Singapore

Meds4yourhealth e-commerce solution for Transameropa online pharmacy created by Anton Zamov in '2004
http://www.meds4yourhealth.com

The meds4yourhealth.com solution, is a complex web e-commerce solution (hundreds of pages) created by Anton Zamov for Transameropa SA. It is a custom e-commerce solution with many features and a lot of functionality which presents a classic online pharmacy. The running web shop could be visited at http://www.meds4yourhealth.com

Click here to read more about this project >>

Adequasys web solution, http://www.adequasys.com
http://www.adequasys.com

The Adequasys web solution was created by Anton Zamov in '2004 and it's actually used on the Adequasys corporate web site - http://www.adequasys.com. Adequasys is a Swiss software company which produces the intranet e-RH ALLEGRO: a full Web-based solution for human resources management. Its solutions and services are used by SMEs and large companies: banks, industry, commerce and administration. The company is established in the US, France, and Switzerland.

Click here to read more about this project >>

BuyMyArtWork.com & Reksworld.com web solutions
http://www.BuyMyArtWork.com



The BuyMyArtWork.com solution was created by Anton Zamov for an artists community in the United States. The solution gives the possibility to the visitors to buy directly from the website the presented artworks.

Click here to read more about this project >>

Zebasket.com - Custom PHP & MySQL web solution created by Anton Zamov in '2004 in cooperation with Netinov France
http://www.zebasket.com



This web site, which can be visited at http://www.zebasket.com represents a custom web solution similar to a classic e-commerce site (the only difference is that the visitors instead of buying the goods directly from the web site, they see the address of the shop in France where they can do it).

Click here to read more about this project >>

PHP & MySQL e-commerce solutions created by Anton Zamov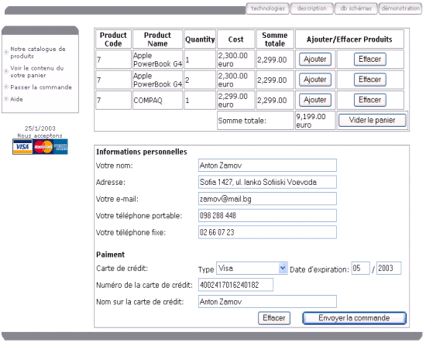 This product present a basic PHP&MySQL solution which can be used to sell products and services via internet.
This is a basic solution however it combines powerful algorithms for credit card number verification and user tracking, the source code of the solution and the documentation are available for download (for more information please contact me).









Jobs Portal, poweful jobs board software

PHP Mall, multi vendors mall website software

Car Portal, php script for auto classifieds websites

NetArt Media, software products and services

Real Estate Portal, web software for real estate portals

Blog System, multi user blog hosting script

PHP Store, powerful e-commerce system written in PHP