• Curriculum Vitae (CV)
• Major web solutions
• Web design projects
• Software solutions




• C# (Microsoft .NET)
• JAVA
• Dynamic HTML
• PHP & MySQL
• ASP.NET - C# & VB.NET
• Perl & CGI
• C | C++
• Vector Markup Language
• SMIL
• Assembler
• Databases
• Wap Development
• Web site promotion
• Web Marketing




• Blog System

• Real Estate Portal

• JobSite Professional

• Car Portal

• PHP Mall

• Jobs Portal










BuyMyArtWork.com & Reksworld.com web solutions
The BuyMyArtWork.com solution was created by Anton Zamov for an artists community in the United States. The solution gives the possibility to the visitors to buy directly from the website the presented artworks.
You could find below some screen shots and explanations of the main features of the BuyMyArtWork.com web solution, for any questions you might have, don't hesitate to contact me.

Home page of http://www.buymyartwork.com: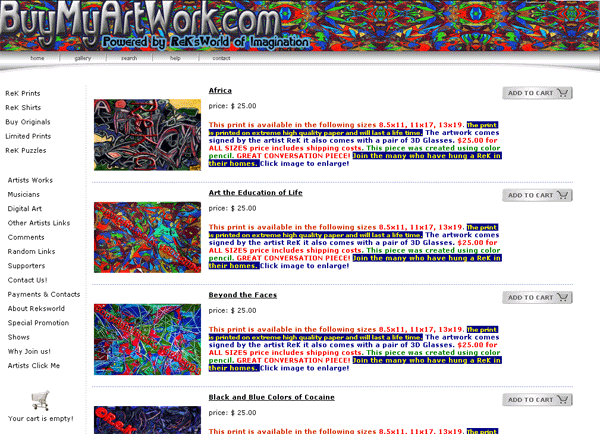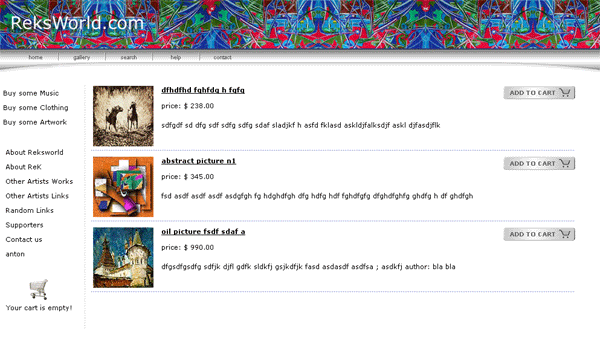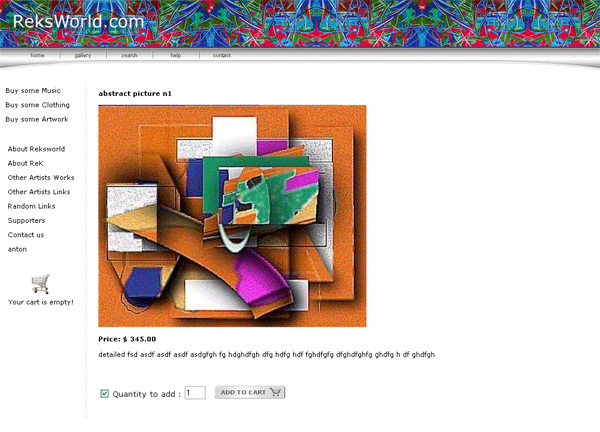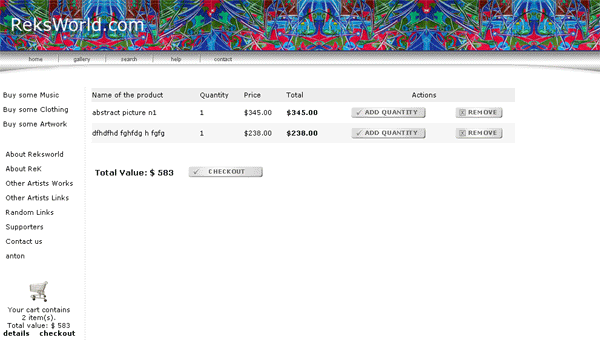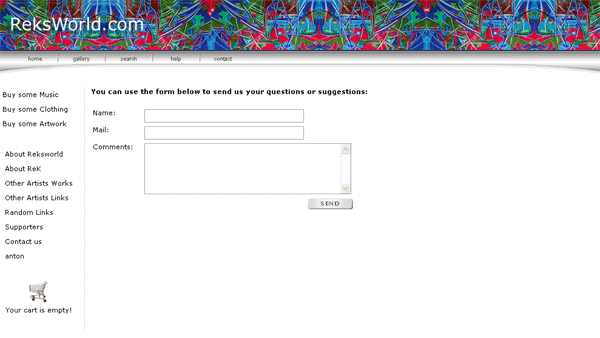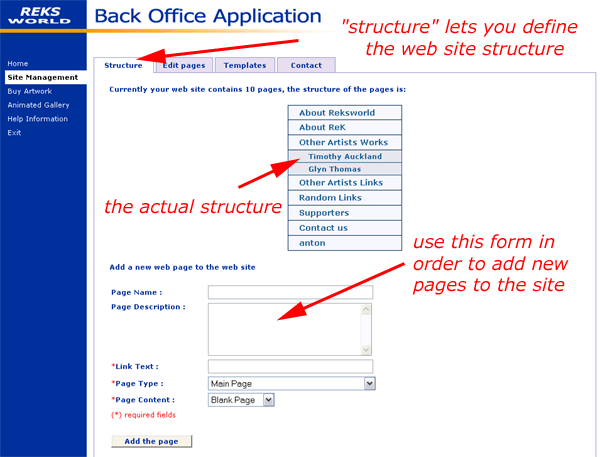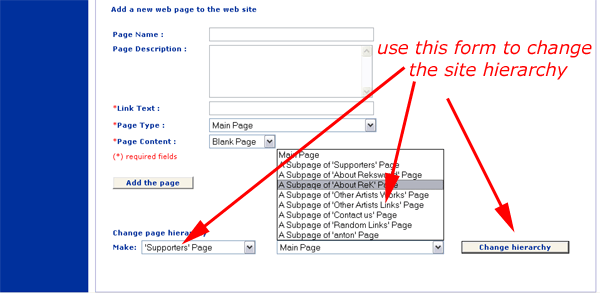 From this page the administrator can manage the content of every page in the web site.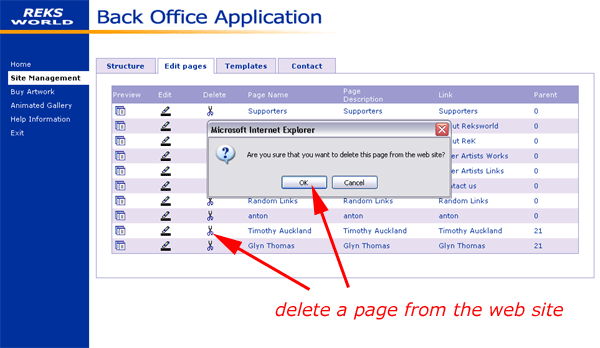 The online page editor, with WYSIWYG user interface, allowing the administrator to modify with ease the content of the selected page.




With the editor, the administrator can not only edit the texts but also upload graphics in the selected page.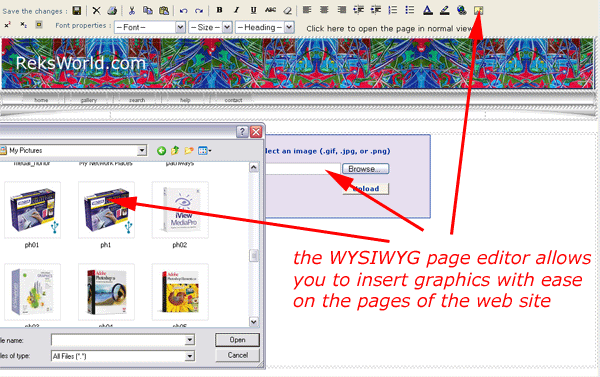 To upload an image, the administrator has to click on the 'Image' icon, after the image is uploaded the administrator can resize it.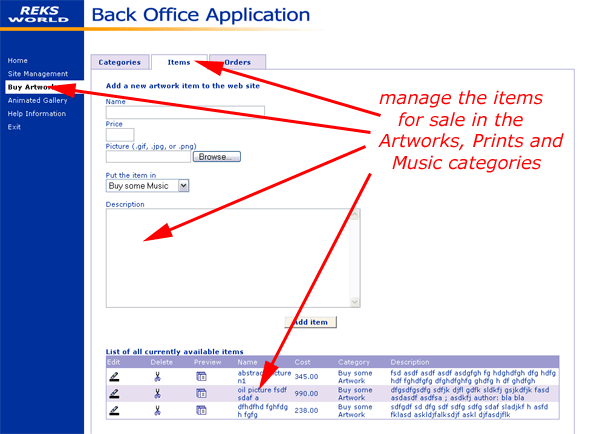 The Artworks page, give the possibility to add/view the artworks currently contained in the database and displayed in the user interface.