• Curriculum Vitae (CV)
• Major web solutions
• Web design projects
• Software solutions




• C# (Microsoft .NET)
• JAVA
• Dynamic HTML
• PHP & MySQL
• ASP.NET - C# & VB.NET
• Perl & CGI
• C | C++
• Vector Markup Language
• SMIL
• Assembler
• Databases
• Wap Development
• Web site promotion
• Web Marketing





WAP Development - I've started working on WAP projects since 09.2000 ...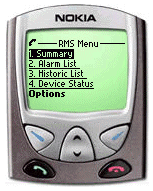 WAP bridges the gap between the mobile world and the Internet as well as corporate intranets and offers the ability to deliver an unlimited range of mobile value-added services to subscribers—independent of their network, bearer, and terminal. Mobile subscribers can access the same wealth of information from a pocket-sized device as they can from the desktop. WAP is a global standard and is not controlled by any single company. Ericsson, Nokia, Motorola, and Unwired Planet founded the WAP Forum in the summer of 1997 with the initial purpose of defining an industry-wide specification for developing applications over wireless communications networks. The WAP specifications define a set of protocols in application, session, transaction, security, and transport layers, which enable operators, manufacturers, and applications providers to meet the challenges in advanced wireless service differentiation and fast/flexible service creation. There are now over one hundred members representing terminal and infrastructure manufacturers, operators, carriers, service providers, software houses, content providers, and companies developing services and applications for mobile devices. For more information, visit the WAP Forum at http://www.wapforum.org/ WAP Development - I've started working on WAP projects since 09.2000 ... Today, I have a broad knowledgebase of creating mobile solutions and experience in developping WAP applications using PHP.

Free WAP Programming examples written by Anton Zamov
What is WAP?
How to create a simple WAP page using PHP?




If these examples were useful for you, please support my company and click Like on the button below. Thank you very much!




WAP e-commerce system created by Anton Zamov for S-concept, Singapore



Jobs Portal, poweful jobs board software

PHP Mall, multi vendors mall website software

Car Portal, php script for auto classifieds websites

NetArt Media, software products and services

Real Estate Portal, web software for real estate portals

Blog System, multi user blog hosting script

PHP Store, powerful e-commerce system written in PHP